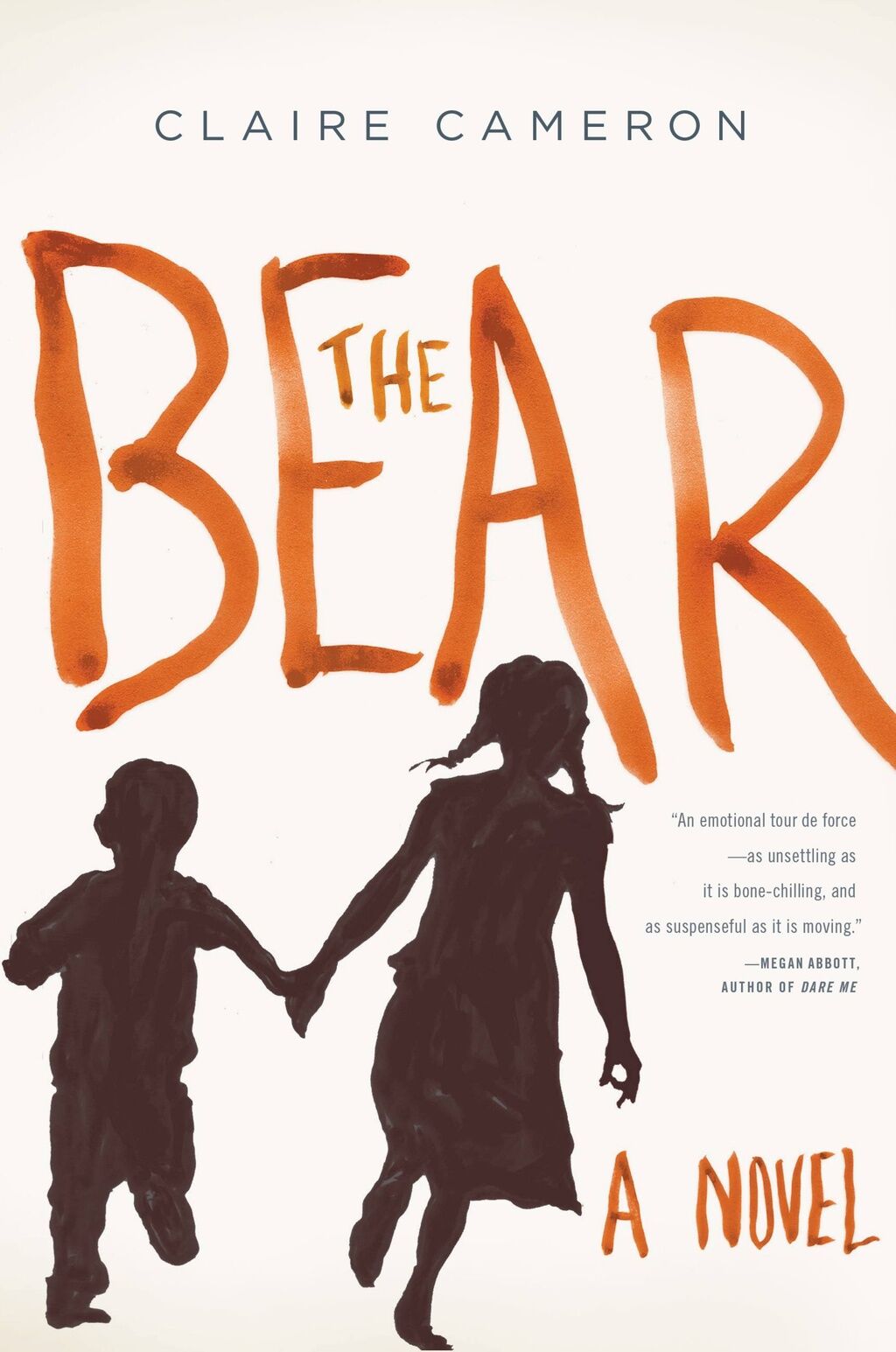 THE BEAR
Number 1 National bestseller

Longlisted for the Women's Prize for Fiction

Winner of the Northern Lit Award from the Ontario Library Service
A powerful suspense story narrated by a young girl who must fend for herself and her little brother after a brutal bear attack
While camping with her family on a remote island, five-year-old Anna awakes in the night to the sound of her mother screaming. A rogue black bear, three hundred pounds of fury, is attacking the family's campsite — and pouncing on her parents as prey.
At her dying mother's faint urging, Anna manages to get her brother into the family's canoe and paddle away. But when the canoe runs aground on the edge of the woods, the sister and brother must battle hunger, the elements, and a wilderness alive with danger. Lost and completely alone, they find that their only hope resides in Anna's heartbreaking love for her family, and her struggle to be brave when nothing in her world seems safe anymore.
This is a story with a small narrator and a big heart. Cameron gracefully plumbs Anna's young perspective on family, responsibility, and hope, charting both a tragically premature loss of innocence and a startling evolution as Anna reasons through the impossible situations that confront her.
Lean and confident, and told in the innocent and honest voice of a five-year-old, THE BEAR is a transporting tale of loss — but also a poignant and surprisingly funny adventure about love and the raw instincts that enable us to survive.
Selected Press
Selected International Editions
Praise for THE BEAR
"A tender, terrifying, poignant ride."
—O Magazine
Longlisted for the Baileys Women's Prize for Fiction (formerly the Orange Prize)
"This expertly crafted novel could do for camping what JAWS did for swimming." 4/4 stars
—PEOPLE MAGAZINE
"Stylistically impressive and deeply moving."
— GLAMOUR
"The Bear had me up all night, and when I finally put it down I knew that I wouldn't forget Anna and her little brother Stick for a long time. Claire Cameron is an absolute master in letting us feel grief and loss by never using those words. The ending is very moving and offers us real consolation at the same time."
— HERMAN KOCH, author of The Dinner
"Remarkable and riveting"
—MONTREAL GAZETTE
"A gripping, affecting story that reads like a hybrid of Henry James's What Maisie Knew and Margaret Atwood's Survival."
—MACLEAN'S
"Even more haunting the second time around." —THE INDEPENDENT
"F***ing terrifying"—FLARE MAGAZINE
"Cameron's resonant plot and Anna's unforgettable voice add up to a novel
destined to stay with you long after you've chewed through it."
— THE GLOBE & MAIL
Chosen as PUBLISHERS WEEKLY "pick of the week"
Starred review in LIBRARY JOURNAL

One of The NATIONAL POST's 25 most anticipated Canadian books for 2014
"[A] narration that nicely captures an ordinary child's way of thinking—and of blocking out unwelcome knowledge … a slam-bang opening … a touching epilogue … Harrowing but ultimately hopeful."
— KIRKUS REVIEWS
"This book [is] a challenging but ultimately uplifting experience."
— PUBLISHERS WEEKLY
"A hauntingly beautiful novel about the unspoken bond between mothers and children."
— MIRIAM TOEWS, author of A Complicated Kindness, The Flying Troutmans and Irma Voth.
"An emotional tour de force. Claire Cameron's The Bear offers us an unforgettable child-narrator who propels us through a story as unsettling as it is bone-chilling, and as suspenseful as it is moving."
—MEGAN ABBOTT, author of Dare Me
"Claire Cameron has written a chilling, beautiful, voice-driven novel, one that will turn your blood cold, make you laugh, and remind you of all the ways you are human. Most importantly she honors the complexity of our relationship with nature, the ways we are humbled by it and tethered to it. A vivid, potent, and unforgettable novel."
—MEGAN MAYHEW BERGMAN, author of Birds of a Lesser Paradise
"Claire Cameron plunges us in to the dark terrors of the wilderness. The Bear is a survival story that is heart-pounding and moving. I devoured this book."
—TANIS RIDEOUT, author of Above All Things
"A harrowing and endlessly hopeful novel…. [Cameron's] assured evocation of soon-to-be-six-year-old Anna hits all the right notes. We witness the unfolding of events through Anna's eyes while simultaneously watching over her small shoulder, hearts in our mouths."
—ALISSA YORK, author of Fauna
"The Bear is a taut and touching story of how a child's love and denial become survival skills. Claire Cameron takes a fairytale situation of children pitted against the wilderness, removes the fairies, and adds a terrifying and ravenous bear. I devoured this wonderful new novel in one day—if I can use the word 'devoured' for a book about a bear."
—CHARLOTTE ROGAN, author of the national bestseller The Lifeboat
"The Bear faultlessly captures the wonder, bewilderment, fear and self-centeredness of five-year-old Anna, and beautifully balances the darkness of her tale with a hopeful, sensitively told back story and moments when she grasps her situation with just enough clarity to shoulder her burden."
— CATHY MARIE BUCHANAN, bestselling author of The Painted Girls
"Thrilling and harrowing…I couldn't put this book down. And I must say that the ending was so right, I caught myself holding my breath. A remarkable novel."
— Giller-nominated author ANTHONY DE SA, author of Kicking the Sky
"The Bear is a survival thriller that is told from a child's-eye point-of-view, which is not only convincing but doubles the tension. A heartbreaking, white-knuckle read."
—ANDREW PYPER bestselling author of The Demonologist
Photos from the Book Tour