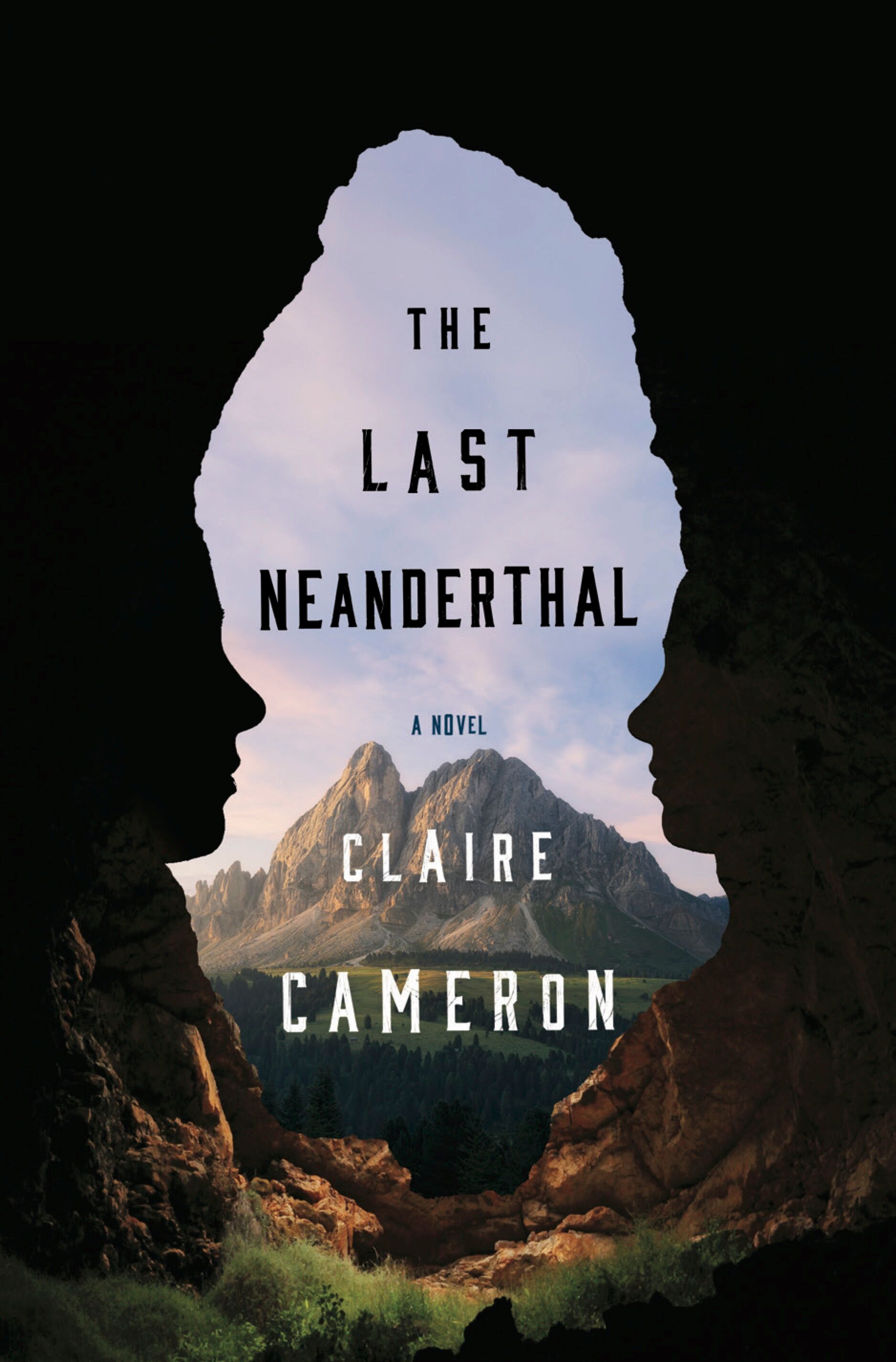 THE LAST NEANDERTHAL
2017 Rogers Writers' Trust Fiction Prize Finalist

Winner of the 2018 Evergreen Award

National Bestseller

National Post Best Book of 2017

Sold internationally in 11 territories
From the author of The Bear, the enthralling story of two women separated by millennia, but linked by an epic journey that will transform them both
40,000 years in the past, the last family of Neanderthals roams the earth. After a crushingly hard winter, their numbers are low, but Girl, the oldest daughter, is just coming of age and her family is determined to travel to the annual meeting place and find her a mate.
But the unforgiving landscape takes its toll, and Girl is left alone to care for Runt, a foundling of unknown origin. As Girl and Runt face the coming winter storms, Girl realizes she has one final chance to save her people, even if it means sacrificing part of herself.
In the modern day, archaeologist Rosamund Gale works well into her pregnancy, racing to excavate newly found Neanderthal artifacts before her baby comes. Linked across the ages by their shared experience of early motherhood, both stories examine the often taboo corners of women's lives.
Inspired by the recent discovery that many modern humans have inherited DNA from Neanderthals, acclaimed author Claire Cameron has penned a haunting, suspenseful, and profoundly moving novel that asks us to reconsider what it means to be human.
"A deeply sympathetic portrait of a Neanderthal girl struggling to survive some 40,000 years ago."
―Alexandra Alter, The New York Times
"A powerful, warm and thought-provoking book, that artfully blends facts with fiction."
— Yuval Noah Harari, New York Times bestselling author of Sapiens: A Brief History of Humankind and Homo Deus: A Brief History of Tomorrow
"Devoured it like Girl devoured the meat strips. Could not put it down."
— Sheila Rogers @RogersShelagh
Neanderthals Were Women, To: An essay in the Lenny Letter by Claire Cameron
Selected Profiles and Interviews
Selected International Editions
Praise for THE LAST NEANDERTHAL
"In The Last Neanderthal, Cameron pulls out all the literary stops in giving Neanderthals as much free rein, agency, and authenticity as possible…. This could easily be the best book that shakes up the classic Neanderthal tropes in science fiction and fantasy."
— Los Angeles Review of Books
"The Last Neanderthal masterfully examines our connections to our evolutionary cousins. It takes aim at the myth that Neanderthals were unintelligent cave people. Cameron uses the latest research to underscore how humans and Neanderthals share much in common genetically, how we once lived together and even interbred. It's a book that asks probing questions about our disconnect from the Earth and from the symbiotic relationships that have guided mammals such as ourselves throughout time."
— Toronto Star
"A deeply sympathetic portrait of a Neanderthal girl struggling to survive some 40,000 years ago, battling leopards, bison, a brutal winter and starvation. Her vivid survival story is interwoven with the tale of a pregnant archaeologist named Rosamund, who makes a startling discovery when she finds the fossilized remains of a Neanderthal and a human buried next to each other."
―Alexandra Alter, The New York Times

"Arresting… Gripping… This vivid…novel makes clear how much we carry on from those who existed long before us."
— USA Today
— The Week magazine names The Last Neanderthal novel of the week
"Creative, imaginative and smart…It's perhaps a strange thing to say about a novel that's fundamentally about extinction, but The Last Neanderthal is a pleasure to read."
— Jezebel, selected as a May Read
"The Last Neanderthal is emotionally engaging…. This immersive story unites two women across time [and] infuses the interrelated stories with warmth, enhanced by vivid details about Neanderthal experiences."
— Shelf Awareness
"Cameron's The Last Neanderthal is one of the most realistic novels about the twilight of the Neanderthals thus far written. It joins Bjorn Kurten's Dance of the Tiger and Jean Auel's Clan of the Cave Bear as the best of the bunch."
— John Shea, Archaeologist and Paleoanthropologist at Stony Brook University, New York
"Devoured it like Girl devoured the meat strips. Could not put it down."
— Sheila Rogers @RogersShelagh
"In The Last Neanderthal, Claire Cameron expertly intertwines Girl's and Rose's stories. Though they are separated by 40,000 years and exist in almost wholly separate worlds, the women are bonded. They face their bodies' sexual maturation and capability to create life. They're challenged by the expectations and limitations of being a woman in their respective times. In turn, Cameron challenges the reader to consider his or her own existence. This is an engaging tale that celebrates the search for life's meaning and its quotidian nature."
— BookPage
"Impressively executed…The contrasting and similar reactions to motherhood are emblematic of the book's greatest strength—its ability to collapse time and space to draw together seemingly dissimilar species: ancestors and successors, writer and reader."
— Starred review from Publishers Weekly
"I became a fan of Claire Cameron's in a heartbeat. If there's any truth to the saying that unless you remember the past you can never imagine what lies ahead, I wonder what future awaits us if we look back as far as the Neanderthals, where memory meets imagination and the dividing line between the two becomes blurred."
— L'Espresso (on the Italian Edition)
"Absolutely riveting. 'Once upon a time' doesn't begin to describe this magical dimension. The author describes life back then with the utmost precision."
— Lino Patruno, Milleeunlibro – Rai 1 TV (on the Italian Edition)
"Claire Cameron's book is a necessary, brilliantly feminist and intuitive reading of our earliest history. She memorably paints a full world with her Neanderthals and binds it perfectly to our own."
— Sheila Heti, author of Ticknor and How Should a Person Be?
"A powerful, warm and thought-provoking book, that artfully blends facts with fiction to put flesh on many abstract scientific debates."
— Yuval Noah Harari, New York Times bestselling author of Sapiens: A Brief History of Humankind and Homo Deus: A Brief History of Tomorrow
"To call this book a historical novel would be a great mistake­—The Last Neanderthal goes a lot further and deeper than that. Claire Cameron reunites us with our past, with the beginning of humanity. In this book I lived next to people who populated the earth a very long time ago and have long since vanished completely. To make you feel for them and, what is more, feel with them, is a great achievement. It is one of those novels that opens the world to you in a different way, and after finishing it this world will never look the same to you again."
— Herman Koch, author of The Dinner and Dear Mr. M
"The women of Cameron's The Last Neanderthal are fierce, whatever their time period. This meditation on motherhood, passion and survival is lush and lovingly detailed, creating a world that's frighteningly accurate and reassuringly heartfelt. Couldn't put it down."
— Eden Robinson, author of Monkey Beach and Son of a Trickster
"The Last Neanderthal is a book like no other. Claire Cameron effortlessly inhabits the worlds of two very different and pregnant women – a female Neanderthal desperate to survive and an archeologist who fears losing control of her dig site – and shows us they are not that different after all. A powerful novel that will make you cry. And laugh, too."
— Marcy Dermansky, Bad Marie and The Red Car
"Claire Cameron's newest novel, The Last Neanderthal, is fascinating, insightful and poignant; a moving narrative of the last survivors of a harsh and unforgiving environment that is both exotic and achingly familiar. It is a story of our profound connectedness to our ancestors, exploring the ultimate question of what it means to be truly human."
— Kathleen Kent, author of The Outcasts and The Dime
"The Last Neanderthal is astonishing. With delicacy and tenderness, Claire Cameron imagines the struggles of a Neanderthal family to sustain itself physically and psychologically in the face of extinction. As we follow Girl, her mother and brothers, and a mysterious stray called Runt, we are put in touch with what is most ancient and noble in human nature. At the same time, the parallel contemporary narrative shows us how little, over the eons, the human heart has changed. I'm thrilled by Cameron's adventurous and deeply empathic tale, an example of what fiction at its best can do."
— Pamela Erens, author of The Virgins and Eleven Hours
"This rich, literary, science-based imagining of Neanderthal life intrigued me from the start. The parallels between two women navigating complex lives from across time and space– and across a narrow species boundary–is captivating in itself. But more than this, while reading The Last Neanderthal, I felt myself standing with new feet within our human lineage. This book makes me want to pay attention to the senses that are in our blood—an alertness to vision, smell, touch, weather, the presence of other creatures–that can come naturally to us as a Homo sapiens, but have been lost from inattention and lack of use. I find myself walking into the world with a heightened awareness of what it means to be fully human."
— Lyanda Lynn Haupt, author of Crow Planet and Mozart's Starling
Finalist for the Rogers Writers' Trust Fiction Prize
Photos From the Book Tour